/ June 20th, 2014 / 1 Comment » / Shows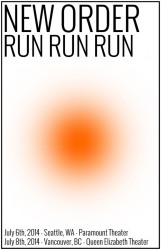 RUN RUN RUN joins their mates in NEW ORDER in JULY 2014 for shows in the PACIFIC NORTHWEST. July 6 – Seattle, WA – Paramount Theater; July 8 – Vancouver, BC – Queen Elizabeth Theatre
/ May 17th, 2014 / No Comments » / Shows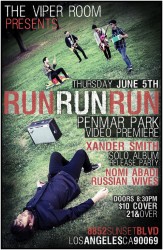 June 5 2014 – Join Run Run Run and Xander Smith as we headline the Viper Room in LA to celebrate our new video for Penmar Park. Also performing is Xander (solo), Nomi Abadi and openers Russian Wives.  Upcoming shows include July dates in U.S. with New Order.
/ March 15th, 2014 / No Comments » / Shows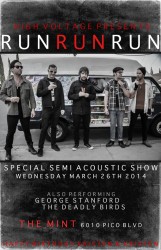 Join us for a special semi-acoustic, semi-plugged set to wish our amazing merch seller, Kristen Payne, a happy birthday!